| | |
| --- | --- |
| | Plastic cartridge case roll-crimp or roll edge closure tooling. |
We were first to introduce these "spinner" or "bobbins" to the UK reloader manufactured in Italy they are fantastic quality giving the best professional/commercial finished look to your cartridge we have seen.

This is because these types of tools are as used on the commercial loading machines.

But the benefit is more that just visual appearance as a tighter more uniform crimp also gives better ballistics due to more consistent and efficient powder burn.
Warning - from time-to-time rto (roll turnover) tools are listed on a popular auction web site. We strongly suggest before you buy such an item you ask for the makers details and if made in the UK then think twice before you buy as results may disappoint. We are so confident in the GAEP/OMV tool we offer a 100% refund (excluding P&P) should it not live up to your expectations.
Available for traditional over-shot card closure or close the case by "star-crimping" in your Lee or MEC reloader and then put a totally professional rolled edge on - fantastic for auto shotguns. Special Slug version also available.
Use the spinner together with the brass cartridge case holder and a simple small bench drill to rotate the tool clockwise at about 600rpm. To reduce friction and aid tool life we recommend a film of light oil should be applied to the case edge. Very easy to do via a small sponge with a few drops of 3in1 oil added.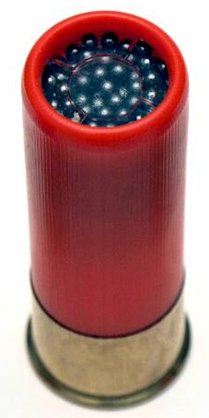 Do not confuse these with "cheaper" UK made offerings.
The joy of using quality tooling continues long after the price is forgotten - so buy the best.
They are available in sizes 36ga (.410) to 10ga.
Now available a brass entry level version of the roll-crimp tool - same quality results.

Steel £41.50 Or Brass £31.50 Roll-Crimp Tool.
We include the threaded steel arbor to screw into the roll-crimp tool and then held in the drill chuck free of charge.
*Brass Cartridge Holder £15.95 or ONLY £9.95 if ordered together with a roll-crimp tool.
*Brass so as not to damage the cartridge case.
Tools are also available for paper cases or FES slugs.
| | |
| --- | --- |
| | Start crimp (incisore) tool for new cases. |
Made from hardened steel in six point.
A must if using new cases - Fits to the reloading press via an M6 fitting so simple to fit to MEC press.
Used together with the above roll-crimp tool to produce a case closure the equal of any commercial cartridge.
Available in 10/12/16/20/28/36/410gauge.

6point £69.95
| | |
| --- | --- |
| | Universal Skiver on steel cemented and tempered, skive from gauge 12 to 36(.410). |
Skiver - taper the inside edge of a new case to aid wad insertion.
£26.95

| | |
| --- | --- |
| | Case Trimmer - latest version. |
With just a simple turn of the wheel the trimmer glides through plastic cases with ease making trimming a job to look forward too and like all other GAEP products is a joy to use.
Includes plastic handle for manual use and we include an arbor for use in a electric drill.
Available in 10/12/16/20/28/36/410gauge.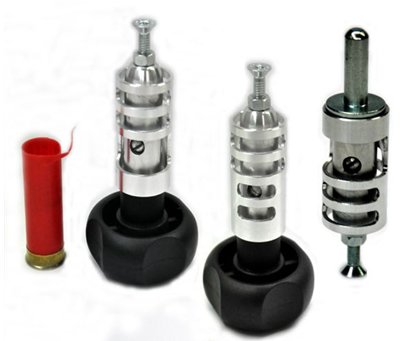 £32.95 in any one gauge.

| | |
| --- | --- |
| | 8ga to .410 Wad slitting tool by GAEP. |
Available in 8ga to .410 and 3, 4 or 5 slits into the plastic wads.
Max depth of Cut 55 mm.
£32.95 in any one gauge and configuration, e.g. 4 slits.
Free hands on demonstration of any of the above tools available.
The full range of GAEP or OMV products are all available to order
so please see the manufactures detailed web site GAEP & OMV