Folkestone Engineering Supplies.
Ordering Information.
Ordering is simple by phone or emails and free technical advice is also available.
Payment can be accepted by most debit, credit cards or bank transfer.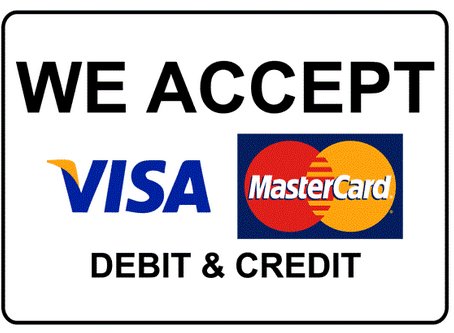 Quantities - Some reloading components e.g. all wads, cards, primed cases are counted by weight.
Therefore actual numeric quantity may differ very slightly from the stated order quantity.
Delivery charges (P&P).

Please note, we try and dispatch all orders within 48hrs.
Due to the conflict between Ukraine and Russia the fuel variable surcharge
applied by our couriers has been increasing virtually daily hence sadly we have to pass
them on to are customers, hopefully this is only temporary.
Important
Any delivery time notified by the courier via text or email is only approximate
and should not be relied upon.

| | |
| --- | --- |
| | Transport of Dangerous Goods (DG). |
We can deliver, hazmat items, such as primers, primed cases subject to suitable packaging being available.
Below is a summary of the services and charges.
*The above delivery charges are for England & Wales and Post Code areas EH & G in Scotland ONLY. Scottish Highlands & Islands, Northern Ireland, Isle of Man, Scilly Isles, Jersey & Guernsey will be considerable more.
Goods
Delivery Charge
Service (excluding Saturday/Sunday)
Mainland UK.
Additional fee applies for non UK mainland address.
Primers 1.4s
£13.00
24hr (next day) max parcel weight 20kg (1)
Primed Cases 1.4s
£13.00 or
*£14.00
max parcel weight 20kg (1)
*Full boxes are charge by volumetric
weight (a full box of 12ga is 2000 cases).
Powder 1.3c


Regret delivery
(by courier)
unavailable

Look out for postings on our website for when we are traveling around and able to meet-up for collection.
Please note that someone MUST be there to sign for these consignments a redelivery fee (£12.00) will be charged for each subsequent delivery attempt if no one is available at the time of delivery.

(1) Additional weight surcharge applies above shown weight.

To comply with Heath and Safety Explosive Regulations 2014 (2014 No.1638) to acquire smokeless
powder the person must be either:-

(1) hold a firearms certificate granted under section 27 of that Act;
(2) hold a shotgun certificate granted under section 28 of that Act; or
(3) hold a permit granted under section 17 of the Firearms (Amendment) Act 1988 or
(4) registered as a firearms dealer under section 33 of the Firearms Act 1968



You will be required to show your certificate at time of purchase

| | |
| --- | --- |
| | Transport of Non-Dangerous Goods. |
All non-dangerous goods, wads and shot are sent via the Royal Mail or courier.

The type of service used depends on the bulk (size) of the parcel, weight of the parcel and destination address
typical costs are shown below.
Small packets up to 1kg i.e. roll crimp tools etc are normally sent recorded delivery £3.80 to £5.10

Small parcels and weight not over 2kg best value is second class recorded delivery at £4.90

Medium/*Large Parcels and weight over 2Kg and up to 20kg are usually sent courier from £10.00 to £13.00
depending on courier service use, gross weight and parcel volume.
* provide volume equivalent weight is not more than 20kg
Courier service is "tracked", normally next weekday delivery following dispatch and prices shown are for mainland (most) UK postcodes.
We understand the concerns of customers regarding the cost of delivery and will use which ever option is cheapest and reliable for the customer. Items like wads are "light" but bulky so delivery normally requires courier service.
We are happy to discuss the method/cost of delivery when you place your order.
General Delivery Terms.
| | |
| --- | --- |
| | Unless otherwise and previously agreed in writing (on each occasion) between the Seller and Buyer, acceptance by the Buyer of goods which have been ordered shall occur upon delivery, or attempted delivery, to the Buyer. |
| | If the Buyer fails to take delivery, the Seller is entitled to consider the order cancelled and charge a re-stock fee, or if agreed in writing the Seller may redeliver, but is entitled to charge a re-delivery fee. |
| | Any date of delivery given by the Seller to the Buyer shall be an estimate date only and while the Seller will endeavor to comply with such date the Seller shall not be responsible for late delivery. |
| | Without prejudice to the generality of the foregoing the Seller shall not be liable for late delivery or failure to deliver through any cause which is beyond the reasonable control of the Seller. |
| | Where the Seller offers goods for next day delivery this is on the assumption that the goods are normally held in stock. If at any time a next day delivery order is placed by the Buyer, but the goods are not available for whatever reason, the Seller shall notify the Buyer, and rearrange delivery and offer to dispatch on a next day basis at the earliest available opportunity. |
Reminder.

Please note, parcel size (volume) restriction do apply, so a bulky parcel can be priced over 20kg even if the physical weight is less.

If the first attempt at delivery is unsuccessful a charge of £13.00 per subsequent delivery attempt will be made. However parcels can be "left safe" or delivered to a neighbour but this is at the buyers/customers own risk.
March 2022.